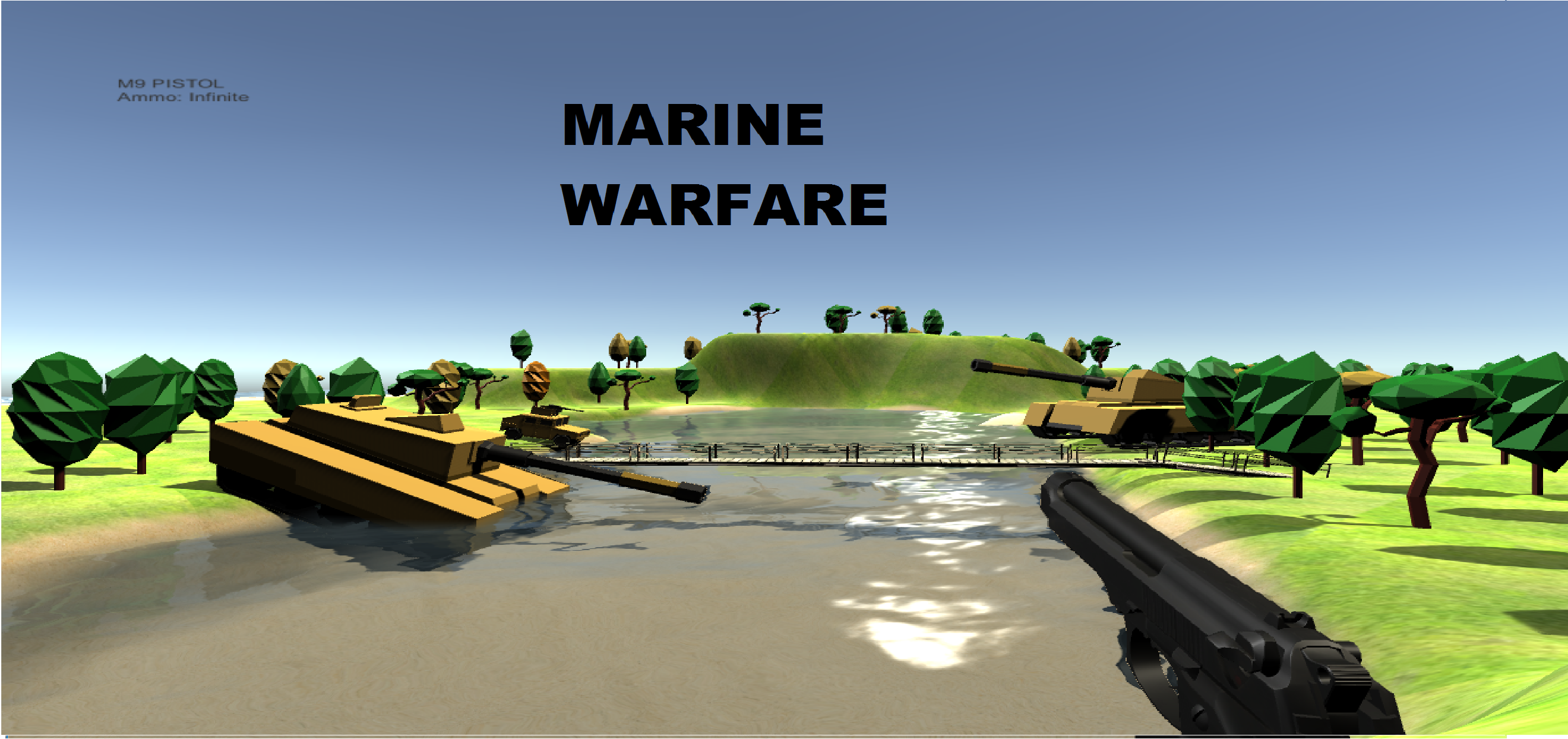 Marine Warfare (CLOSED)
A downloadable MarineWarfare for Windows and macOS
This is soon going to be a first person shooter type game where you and your team have to dominate and capture the enemy team's flags, or you can play until you reach a certain score limit. This game is in VERY early access, so I need suggestions about what to add to this game. As of now the only thing you can do in the game is walk around the map, swim in water, and shoot things. This game is made with Unity. Creators: Ghost007, Daddy Tophat, Moabkilr45, and Lonerdo.
NOTICE: THIS PROJECT WILL STOP RECIEVING UPDATES. WE WILL STILL DEVELOP THIS GAME, BUT WILL NOT RELEASE UNTIL IT IS A COMPLETE GAME. WE HOPE YOU UNDERSTAND.
(By the way we are students in school so update may be every weekend)
Estimated Alpha Release: June 20th 2017, 3:00 pm Central Time
Estimated Full Release : November 30th 2017, 1:00 pm Central Time
Discord Server link: https://discord.gg/QEWCcQk
Discord Names
Developers: Ghost, Nostro Vostro, Moabkilr45,Wilkgr
Game Tester: Lonerdo
Friends of Developer: Burg, meatrocket8, The exotic gamer, and Catonopian.
This game is only available on the itch.io website, if seen anywhere else, it is FAKE!
Publisher: ghostSTUD1Os
Download
Click download now to get access to the following files:
MarineWarfare.zip.zip
36 MB
MarineWarfare0.5.zip
37 MB
MarineWarfare.MAC.OS.app.zip
42 MB
MarineWarfare0.6.WiN.zip
38 MB