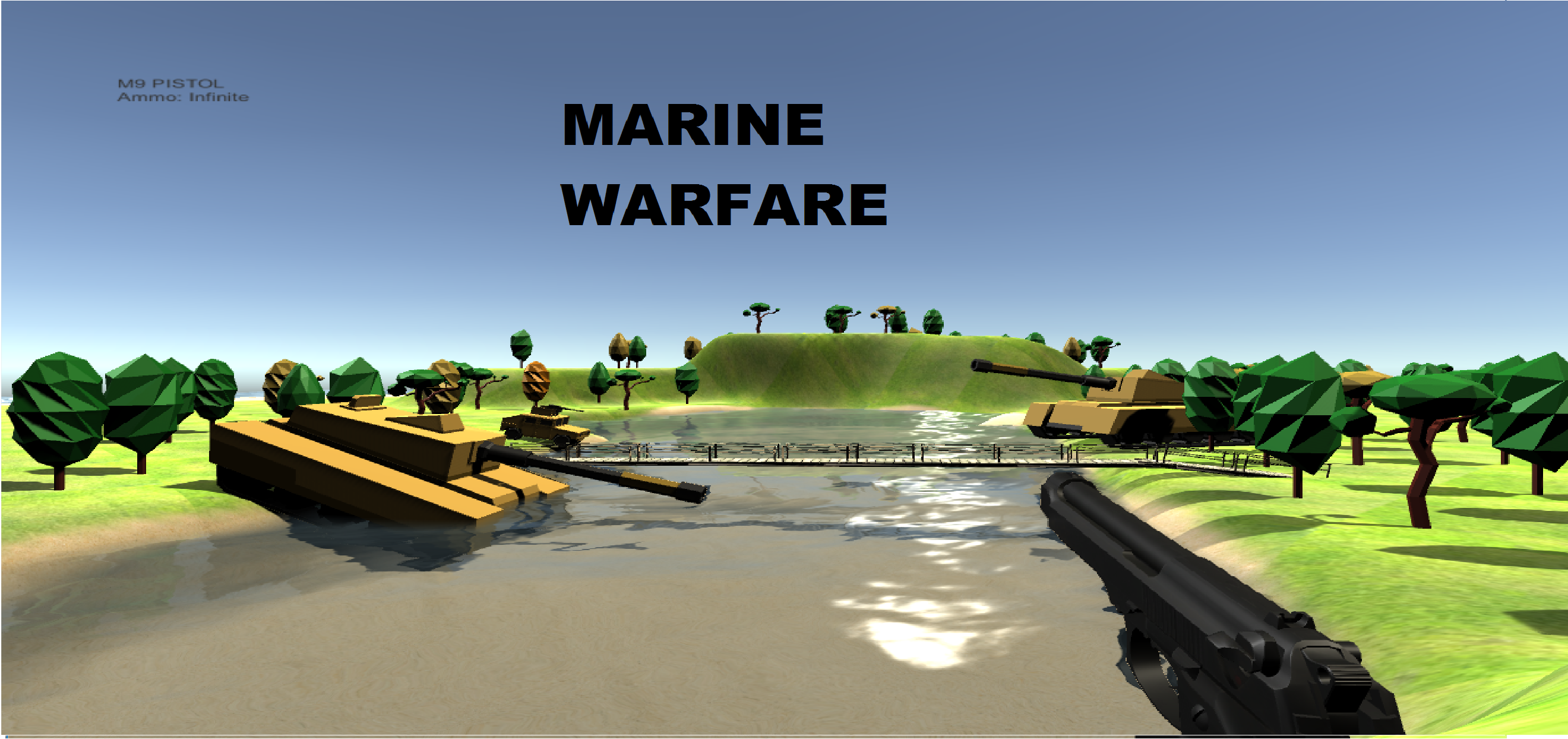 Marine Warfare (CLOSED)
In version 0.5;
-Somewhat of an AI system, the "Enemies" move towards you, but can't kill you yet
-My Game Tester, Lonerdo, let me know that there was a glitch with the tank and its rigidbody sytem, to where it would fly off if you ran into the wrong way, that was Fixed.
HUGE ANNOUNCEMENT!
In the Discord server I let "Daddy Tophat" become a developer, so now the we can get things done faster, while he is helping me.
I may have room for one more Developer, so feel free to ask in comments or Discord Server, but you must have experience in game-making, even if it is a little bit of experience.
Get Marine Warfare (CLOSED)